Fast and Affordable AC Repair in Ellicott City, MD
Thank you so very much for your prompt response and for your time into the process of getting us a new furnace. It works perfectly fine. We really appreciate your help in getting us warm in this cold weather! Thanks a million Mr EDI and Team!!!
I can't say enough about how wonderful these contractors were. Very professional, polite, on time and hard working. Always cleaned up everything, thank you for my new unit and duct work repairs.
Very professional crew. Finished in a timely manner. Also very communicative and periodically checked in. A BIG thanks to Erick, Carlos and David. Highly recommend these guys.
A-C Air Care LLC is an outstanding company, very professional courteous and friendly. They are very punctual and hard workers and caring. I cannot say enough of how pleased and satisfied l am with this company and how highly I would them to anyone.
My father used you guys. We are all so happy you came. We would highly recommend them! They upgraded and got him a new oil furnace. Carlos, Hugo, Edwin, Eric and Eddy were all so amazing!
AC Tune-Ups for BGE Customers At No Additional Cost
BGE (Baltimore Gas and Electric) customers can take advantage of our AC tune-up service at no additional cost!
Have a Question? Ask our Service Professionals.
We understand how important it is for your HVAC unit to be running in top condition, especially during the hot summer months. As a locally-based company, A-C Air Care provides the best AC repair services in Ellicott City. We specialize in air conditioning unit repairs and service for residential and commercial customers. We also offer routine maintenance services to help ensure your unit runs smoothly and efficiently all year round.
So, if you're looking for the best repair team in Ellicott City, MD, and nearby cities, look no further than A-C Air Care! Schedule an appointment today!
AC Repair Services: Helping You Care for Your HVAC System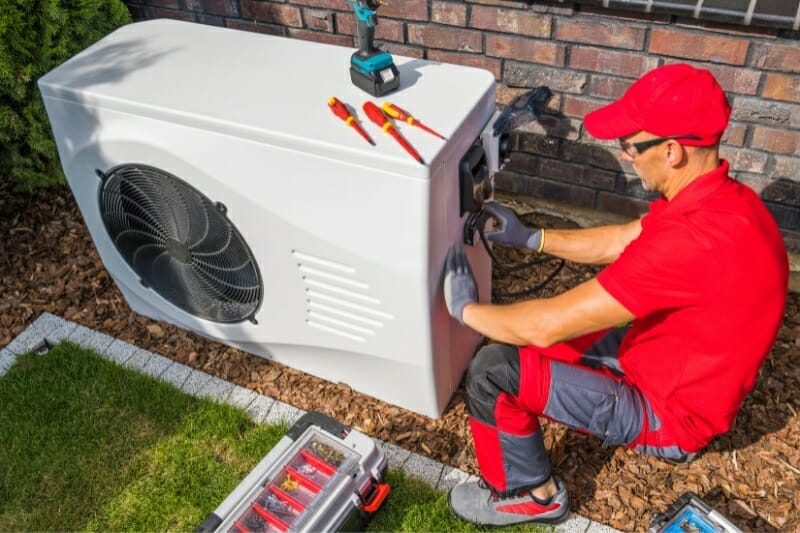 As a homeowner or business owner in Ellicott City, Maryland, you understand the importance of maintaining a comfortable indoor environment. Your air conditioning system is critical to keeping you cool during the hot summer. That's where our AC repair services come in. Our experienced technicians are here to help you care for your AC and heating system and ensure it's running at peak performance all year round.
Diagnosis and Repair
Our technicians are trained to thoroughly inspect your unit and diagnose any issues before providing the appropriate AC and heating services. We use state-of-the-art tools and equipment to identify the root cause of your AC problems and offer long-lasting solutions. From replacing faulty components to fixing refrigerant leaks, we can get your AC unit back up and running quickly!
Preventative Maintenance
Regular maintenance is essential to keep your HVAC system running smoothly and reduce the risk of unexpected breakdowns. Our team will perform a comprehensive inspection of your system, including:
Checking and replacing air filters

Cleaning condenser coils

Lubricating moving parts 
Why Choose A-C Air Care for AC Repair
Four reasons to choose A-C Air Care for your HVAC systems and AC repair needs:
Unparalleled Commitment to Quality
We strive to provide superior, professional workmanship on every job. Our technicians have extensive experience working on all makes and models of air conditioners, so you can trust that your repairs will be completed quickly and correctly the first time.
Local and Responsive Service
We're just around the corner from your Ellicott City, MD home. We understand that AC repair can't wait until the next day, so we respond quickly and professionally to all AC and heating service requests for the ultimate customer satisfaction.
Exceptional and Prompt Service
We are committed to delivering prompt service, so you can rest assured that your furnace and air conditioning unit will operate at their best when we're finished.
Competitive Pricing for AC Repair Services
You can get your money's worth when you choose A-C Air Care for air conditioning repair in Ellicott City, MD. We offer competitive pricing for all our AC repair services, so you won't have to break the bank to keep your home cool and comfortable. 
Comprehensive Air Conditioning Services in Ellicott City, MD
Whether you need emergency fixes or routine maintenance, every technician at AC Air Care guarantees quality work –– from simple annual checkups to complex equipment restoration, we're here to help.
AC Maintenance and Tune-Ups
With our AC maintenance and tune-up services, we'll check all the components of your air conditioning unit and make sure everything is running smoothly so you can be confident that your cooling needs will be taken care of. From changing filters to checking refrigerant levels, our experts can keep your AC system running optimally.
AC Repair and Troubleshooting
We use the latest diagnostic tools and techniques to accurately identify the problem so that our technicians can promptly provide you with a detailed repair estimate. From there, we'll discuss all available options before work begins. We are committed to ensuring you have all the information needed to make an informed decision about your AC repair needs. 
AC Installations and Replacements
If you need a new heating and air conditioning unit installed, A-C Air Care has the expertise and experience to ensure a smooth installation. Our air conditioning contractors will ensure that the job is done correctly and efficiently.
Contact Us for Fast and Affordable AC Repair in Ellicott City, MD
A-C Air Care is one phone call away for all your repair needs in Maryland. So, stop suffering in the heat and get your air conditioner running smoothly again. We provide service that's fast and reliable at an affordable price. Schedule an appointment now. Let us know all the details so we can make your Ellicott home comfortable with our indoor air quality services.
How much would it cost to fix my AC unit?
On average, AC repair costs between $150 and $650, depending on the complexity of the problem and the parts needed. Larger units, such as those used in commercial buildings, may cost more.
The average cost of AC repair in Maryland is about $470. However, it could go as high as $840, depending on the complexity of the heating and air conditioning system, the repair, and the parts needed.
What is the most common AC Repair?
The most common type of AC repair is cleaning and replacing the air filter, which will help keep your system running efficiently. Other common repairs include:
Checking for refrigerant leaks

Cleaning condenser coils and fans

Inspecting wiring, plumbing, and connections

Calibrating thermostats
How do I fix my air conditioning and heating system at home?
Some home AC problems, such as a dirty filter, can be fixed yourself. However, a local and experienced HVAC contractor should handle more complex issues. Our AC repair technicians are experienced in diagnosing and resolving problems with any kind of AC system.