Reliable HVAC Columbia, MD
Thank you so very much for your prompt response and for your time into the process of getting us a new furnace. It works perfectly fine. We really appreciate your help in getting us warm in this cold weather! Thanks a million Mr EDI and Team!!!
Christiane Mbiakop
I can't say enough about how wonderful these contractors were. Very professional, polite, on time and hard working. Always cleaned up everything, thank you for my new unit and duct work repairs.
Melissa Williams-Rogiers
Very professional crew. Finished in a timely manner. Also very communicative and periodically checked in. A BIG thanks to Erick, Carlos and David. Highly recommend these guys.
Lisa S.
A-C Air Care LLC is an outstanding company, very professional courteous and friendly. They are very punctual and hard workers and caring. I cannot say enough of how pleased and satisfied l am with this company and how highly I would them to anyone.
Martha Guthowski
My father used you guys. We are all so happy you came. We would highly recommend them! They upgraded and got him a new oil furnace. Carlos, Hugo, Edwin, Eric and Eddy were all so amazing!
Kenda Correa
AC Tune-Ups for BGE Customers At No Additional Cost
BGE (Baltimore Gas and Electric) customers can take advantage of our AC tune-up service at no additional cost.
Have a Question? Ask our Service Professionals.
Welcome to A-C Air Care, your premier HVAC company in Columbia, MD. Homeownership has many responsibilities, including ensuring that your heating, ventilation, and air conditioning (HVAC) system runs efficiently. Unfortunately, many homeowners overlook the importance of regular HVAC maintenance, which can result in minor annoyances and system failure over time. From professional installations and maintenance to emergency repairs, we have the skills and knowledge to keep your HVAC system in top shape. 
Don't wait until it's too late to address your HVAC needs. Contact us today to schedule an appointment and ensure your home or business is comfortable and energy-efficient all year round!
Comprehensive HVAC Services in Columbia, MD
When it comes to keeping your home or business comfortable, you must have an HVAC company you can trust. At A-C Air Care, we're proud to be that company for our clients in Columbia, MD. Our team of experienced technicians provides comprehensive HVAC services designed to meet your unique needs and budget. From routine maintenance to emergency repairs, we're committed to delivering exceptional workmanship and customer service that sets us apart.
Here are just a few of the heating and cooling services we offer:
AC installation and replacement: If you need help installing complete comfort systems in your Columbia home or business, we can help you choose the right make and model for your needs and budget.
AC maintenance and tune-ups: Regular maintenance is vital to running your AC efficiently and extending its lifespan.
Electric or oil furnace repair, maintenance, and tune-up: Our team is equipped to handle all furnace issues, including ignition problems, airflow issues, and more.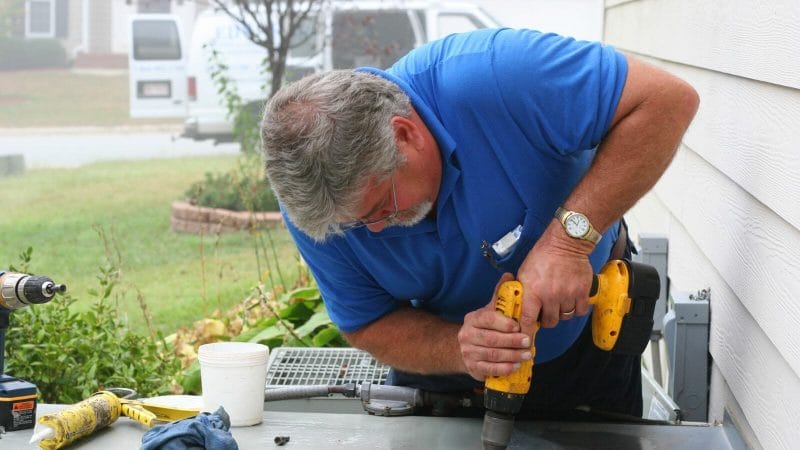 Heating system maintenance and tune-up: Regular maintenance is key to keeping your heating system running efficiently and avoiding breakdowns.
Heating system installation and replacement: If you need a new heating system or furnace replacement, we'll help you choose the right system for your needs and budget. 
Air ventilation services: Proper ventilation is essential for maintaining good indoor air quality. Our team can install and repair ventilation systems to keep your home or business healthy and comfortable.
Water heater repair and replacement: If your water heater isn't working properly, we can diagnose and repair the issue or replace the system if needed.
Boiler repair and replacement: Our team can handle all boiler repairs and replacements to keep your home or business comfortable.
Experienced HVAC Technicians in Columbia, MD - Expertise You Can Rely On
Our heating and air conditioning contractors are licensed, ensuring that our clients receive quality services. We have fulfilled all the licensing requirements mandated by the State's Department of Labor and have years of experience, giving us the knowledge and skills to complete any job successfully.
When you choose A-C Air Care for your HVAC system maintenance, repair, or installation, you'll benefit from the expertise of our experienced HVAC technicians. Here are some of the perks you can expect:


Detailed estimates and comprehensive home evaluations: Our team will do a thorough physical inspection of your system, providing an accurate estimate that goes beyond calculations based solely on square footage.


Guaranteed efficient service: We keep up with the latest industry standards and technologies to help you improve your energy efficiency, home automation, and indoor air quality.


Exceptional customer service:

We strive to provide the best service to our clients, ensuring that your needs and satisfaction are always our top priority. We work diligently to get your system up and running as quickly and smoothly as possible, restoring lasting comfort to you and your family.
Sustainable HVAC Practices in Columbia, MD - Green Solutions for a More Eco-Friendly Home or Business
As a homeowner or business owner in Columbia, MD, you can take these effective steps to ensure that your HVAC system operates efficiently and sustainably: 


Regularly Change Your Air Filter 
A dirty air filter can cause your HVAC system to work harder and use more energy to keep your indoor space comfortable. So, check and replace your air filter at least every three months.


Use A Programmable Thermostat
A programmable thermostat is an effective way to regulate your indoor temperature efficiently. You can set it to automatically adjust the temperature based on when you're home, away, and even your sleeping schedule.


Seal Air Leaks and Ductwork
Air leaks and poorly sealed ductwork can waste a significant amount of energy, reducing the efficiency of your HVAC system. Proper sealing can help you save money on energy bills and reduce your carbon footprint.


Insulate Your Home or Business Properly
Proper insulation helps keep your indoor space at a comfortable temperature and reduces the workload on your HVAC system. Consider insulating your attic, walls, and floors to help maintain your indoor temperature.


Practice Proper HVAC Maintenance
Regular HVAC system maintenance prolongs your system's lifespan and ensures it operates efficiently. Schedule a yearly maintenance check-up with A-C Air Care to ensure your system runs smoothly.
Customer Reviews and Testimonials - What Our Satisfied Clients Have to Say
"I am extremely pleased with the exceptional work provided by AC Air. The technician was extremely knowledgeable and efficient. I can't say enough about his patience to answer every question. Even the receptionist was very attentive to accommodating my scheduling needs. I highly recommend this company!!!"
"Erick, my technician was patient, thorough, explained everything in detail, and was very pleasant. I had a routine furnace and heat pump service and he spent significant time completing the job. Definitely did not cut any corners!"
"Thank you so very much for your prompt response and for your time into the process of getting us a new furnace. It works perfectly fine. We really appreciate your help in getting us warm in this cold weather! Thanks a million Mr EDI and Team!!!"
Call A-C Air Care For A Free Estimate!
We pride ourselves on providing top-rated heating and cooling repair, maintenance, and installation services in Columbia, MD. Our professional HVAC technicians are committed to delivering exceptional results, ensuring your system operates efficiently and sustainably. 
So, if you want to improve indoor air quality, reduce energy bills, and ensure lasting comfort, call us today for a free consultation and estimate. Trust us to be your go-to HVAC company in Columbia, MD!
Columbia is a town in Howard County, Maryland, approximately 20 miles southwest of Baltimore. Its neighboring communities include:
Living in Columbia provides residents with a dense suburban feel, and most own their homes. However, many homeowners in this town have dealt with inconsistent heating and cooling. Even worse, climate change is another factor that has damaged HVAC systems in many homes in Columbia, MD.
Maintaining your HVAC system annually can go a long way toward reducing your climate footprint as a homeowner. In addition, investing in HVAC services from qualified and highly skilled HVAC contractors can make a big difference, making you feel more comfortable at home and protecting our environment.