Top-Rated HVAC Company in Glen Burnie, MD
AC Tune-Ups for BGE Customers At No Additional Cost
BGE (Baltimore Gas and Electric) customers can take advantage of our AC tune-up service at no additional cost.
AC Tune-Ups for BGE Customers At No Additional Cost
BGE (Baltimore Gas and Electric) customers can take advantage of our AC tune-up service at no additional cost.
Have a Question? Ask our Service Professionals.
A-C Air Care stands proud as the top-rated HVAC company in Glen Burnie, MD. Our dedication to comfort, efficiency, and customer satisfaction makes us the preferred choice for residents seeking unrivaled HVAC services. Our certified technicians are skilled in all facets of HVAC work, from comprehensive AC services to reliable heating solutions. At A-C Air Care, we ensure quality results tailored to your home's unique needs. 
Why settle for discomfort? Reach out to the HVAC company Glen Burnie, MD residents rely on.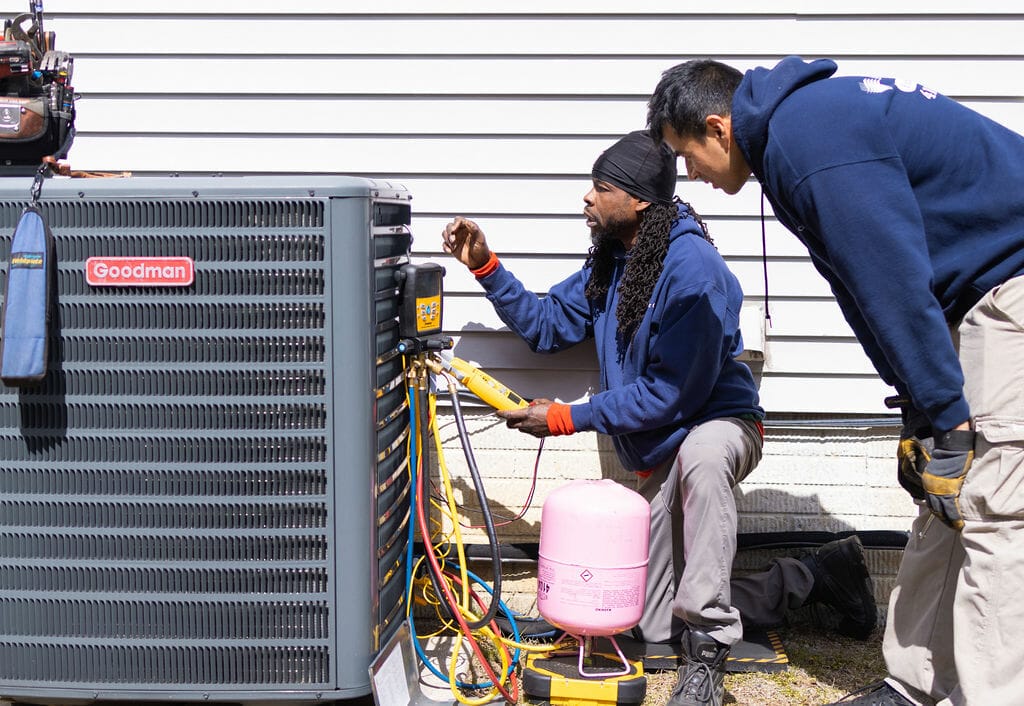 Your One-Stop Heating and Air Conditioning Service Provider in Glen Burnie, MD
A-C Air Care is not just a service provider but a committed partner for all your HVAC needs in Glen Burnie, MD. Our goal is to ensure your comfort every season, and we do that through our comprehensive range of services. 
We understand your HVAC system's vital role in everyday life and the discomfort that arises when it malfunctions. That's why we've positioned ourselves as your one-stop HVAC solution, providing a full spectrum of residential and commercial HVAC services that keep your systems in shape.
Exceptional Range of Heating and Cooling Services
We offer various HVAC services to ensure the comfort of your home or business. Whether your AC is making strange noises or your heating system is not performing optimally, our experienced technicians can handle it. We specialize in the following:
Installation & Replacement
We offer more than just repair services. Our team can also assist you with the following:
AC & Heating Installation & Replacement:

If your system is outdated or irreparable, we provide efficient

installation and replacement services

that maximize your comfort and energy efficiency.


Ductless Mini Splits:

For areas where ductwork is not feasible or wanted, we install

ductless mini splits

. 
Maintenance & Tune-Ups
Ensuring your HVAC system's longevity and efficiency doesn't end with repairs and installations. We also provide:
AC & Heating Maintenance & Tune-ups:

Regular

maintenance

can prevent future breakdowns and save money. Our

tune-up services

will keep your HVAC systems running smoothly and efficiently.


Scheduled Maintenance Plan:

We offer

plans

that fit your unique needs and schedule. Regular inspections and maintenance can detect issues before they escalate, saving you from costly repairs.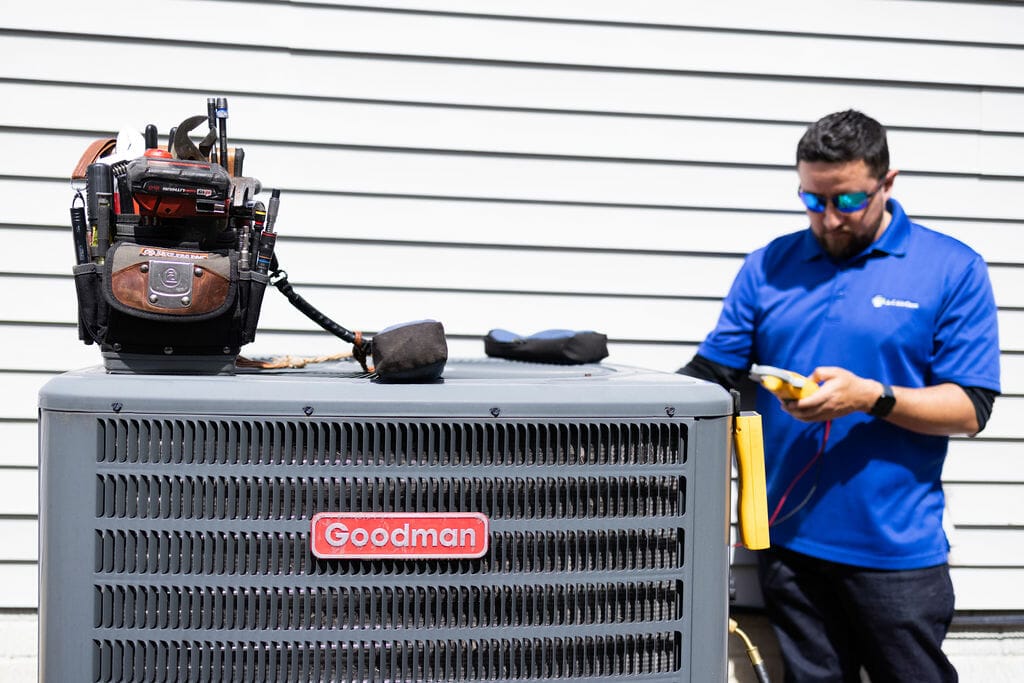 Why Glen Burnie, MD Chooses A-C Air Care as Their Trusted Heating and Cooling System Service Provider
Residents in Glen Burnie, MD, consistently choose A-C Air Care as their trusted HVAC service provider for a good reason. Here's why we stand out as the top choice in the heating and cooling industry:
Wide-Ranging Heating and Air Conditioning System Expertise
Our team is experienced and continuously trained to stay on top of industry advancements. This means we are skilled in handling all types of HVAC systems and can confidently tackle anything from the simplest repairs to the most complex installations.
Upfront Pricing Structure
Financial transparency is crucial for our clients. So, we ensure our quotes are detailed and easy to understand, enabling you to know exactly what you're paying for. We are dedicated to providing cost-effective solutions that fit your budget.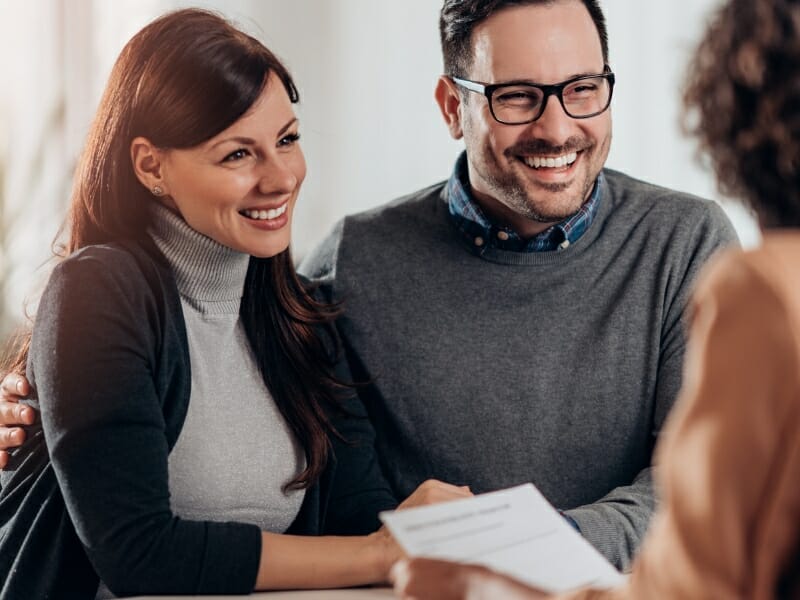 Commitment to Customer Comfort
We believe in delivering services that prioritize your comfort. Our technicians listen attentively to your concerns, offer personalized advice, and work diligently to deliver great customer service for all areas that we serve.
Timely and Quality HVAC Mechanical Services
Time is of the essence, especially when dealing with issues concerning your heating or air conditioner unit. Our team is dedicated to providing quick yet efficient services to restore the comfort of your home as soon as possible.
Quality Assured
We never compromise on providing quality service; our technicians follow rigorous protocols and leverage high-grade equipment to ensure our work is done right the first time.
Partner with Glen Burnie, MD's Premier HVAC Service Provider
When it comes to reliable HVAC services in Glen Burnie, MD, A-C Air Care is your trusted partner. Our commitment to superior quality services has made us a go-to HVAC company in the Glen Burnie area. So, whether you're combating the summer heat with an air conditioning issue or tackling a winter chill with a heating system problem, remember that A-C Air Care, the go-to HVAC company in Maryland, is just a call away.
Dial 410-824-5422 now to schedule your appointment –– we're looking forward to solving any problem your HVAC system faces.
Recent HVAC Services in Glen Burnie, MD