Top HVAC Company
in Laurel, MD
AC Tune-Ups for BGE Customers At No Additional Cost
BGE (Baltimore Gas and Electric) customers can take advantage of our AC tune-up service at no additional cost.
Trust the top HVAC company in Laurel, MD: A-C Air Care. For over 20 years, we have specialized in providing superior heating and cooling solutions that enhance your comfort and quality of life. Our highly trained professionals work diligently to meet your specific needs with tailored HVAC services. From repair and maintenance to installation, we ensure your HVAC systems perform at their best all year round.

Contact us today so we can help you achieve the ideal temperature for your home or business.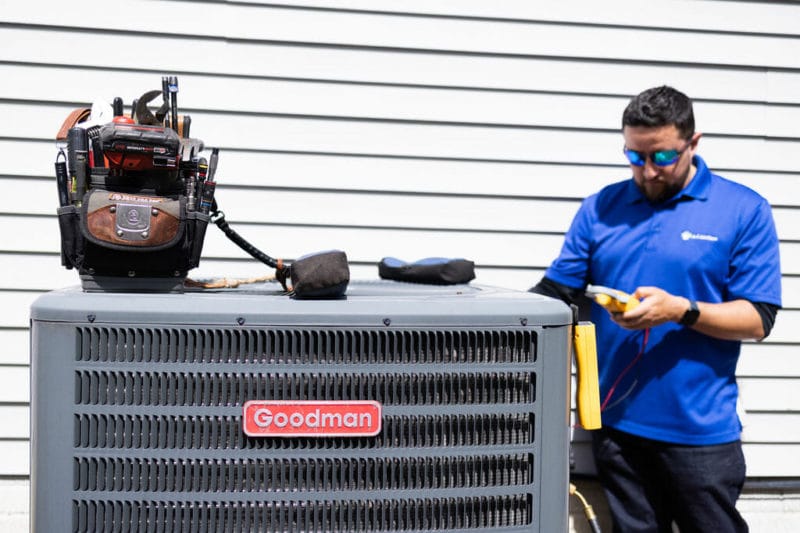 Comprehensive AC Services in Laurel, MD
In the face of Laurel's hot and humid summers, a well-functioning AC unit isn't just a luxury –– it's a necessity. At A-C Air Care, we provide an extensive range of AC services to keep your unit running smoothly and efficiently.
Routine AC System Maintenance Checks
A consistent AC maintenance routine can extend the life of your system, improve energy efficiency, and prevent unexpected breakdowns. Our trained technicians provide thorough inspections, cleanings, and tune-ups to ensure your system operates at peak performance, giving you the following benefits:
► Enjoy a cooler home environment during hot summers.
► Avoid costly and sudden repairs
► Save on energy bills due to improved efficiency
► Extend the lifespan of your AC unit
Thorough Air Conditioning Service and Repair
AC issues can cause significant discomfort, especially in the height of summer. Our skilled technicians are equipped to diagnose and repair a broad range of AC issues swiftly, restoring your comfort in no time. 
Moreover, you can expect these advantages when you opt for our air conditioning service and repair:
► Fast and efficient restoration of your home's comfort
► Accurate diagnostics and effective solutions
► Decreased risk of future system failures
► Extended system life due to expert repairs
Efficient AC Installation and Replacement
A professionally installed AC unit can significantly improve its performance and longevity. Whether installing a new system or replacing an old one, our expert technicians ensure you'll get these benefits from our AC installation and replacement services:
► Receive expert guidance on the best AC system for your needs.
► Enjoy an efficiently installed system for optimal performance.
► Decreased risk of future system failures
► Experience reduced energy consumption and savings on energy bills.
► Gain peace of mind with a professionally installed, high-performing AC unit.
Unparalleled Heating Services in Laurel, MD
Don't let the chill of winter compromise your comfort. A-C Air Care offers comprehensive heating and furnace services to ensure you stay cozy, regardless of the weather.
Expert Heating System Installation
An optimally installed heating system is critical to energy efficiency and longevity. Our experienced technicians specialize in installing various heating systems, ensuring a proper setup for optimal energy use. 
Additionally, you'll enjoy these benefits when you allow us to install your heating system:
► Achieve consistent and comfortable warmth in your home.
► Experience energy savings due to efficient system setup.
► Decreased risk of future system failures
► Prolong the life of your heating system.
► Enjoy the benefits of a system tailored to your specific needs.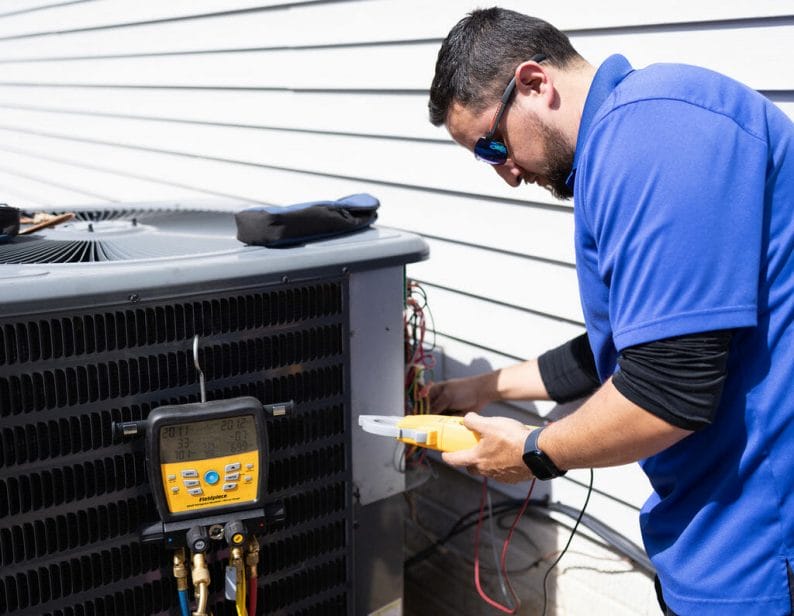 Dependable Furnace Repair
A malfunctioning furnace can leave your home uncomfortably cold. Our skilled technicians can diagnose and repair a wide range of furnace issues quickly and effectively, restoring your home's warmth. 
By choosing our dependable furnace repair service, you can:
► Regain a comfortably heated home promptly.
► Benefit from accurate issue identification and effective repair solutions.
► Reduce the risk of future breakdowns and repairs.
► Extend your furnace's lifespan with our expert repair solutions.
Regular Furnace Maintenance and Inspections
Routine furnace maintenance and inspections are vital for optimal performance and longevity. Our comprehensive checks help detect potential issues before they escalate into costly repairs or system failures. You'll receive these advantages when you opt for our regular furnace maintenance and inspections:
► Enjoy consistent warmth and comfort throughout winter.
► Prevent unexpected breakdowns and costly repairs.
► Improve energy efficiency and save on heating costs.
► Extend the lifespan of your furnace.
Additional HVAC Services for Laurel Homeowners/Residents
Our reliable service goes beyond standard heating repair and maintaining your cooling equipment. We also cover a host of solutions to ensure we meet the diverse needs of our clients. Our additional services include:
► Indoor air quality solutions
► Water heater maintenance and installation
Improving Indoor Air Quality for Healthier Living
Indoor air quality is a crucial aspect of your home's environment that significantly impacts your health and comfort. We offer unique solutions like air filtration and purification systems, humidity control, and ventilation improvements.
Keeping the Hot Water Flowing: Our Water Heater Services
A functional water heater is essential for daily chores and comfort, especially during colder months. We provide expert water heater services, including installation, maintenance, and repair, to ensure you always have access to hot water.
Easy Financing with Synchrony: Elevate Your Comfort Without Financial Strain
A-C Air Care collaborates with Synchrony to provide homeowners with an easy financing solution. Understandably, unexpected HVAC breakdowns can be daunting, especially when considering the associated costs. 
With Synchrony's exclusive financing options, you can make manageable monthly payments, benefit from promotional financing offers, and gain quick credit decisions, ensuring your comfort isn't compromised due to financial concerns.
Why Choose A-C Air Care as Your Heating and Cooling Company
Choosing the right HVAC company is crucial for maintaining the comfort and value of your home. A-C Air Care stands out as the leading choice for Laurel, MD, residents due to these reasons:
Over 20 Years of Industry Experience: We have a proven track record, honed over two decades, of providing efficient and reliable HVAC solutions, like installing a new HVAC system or heat pump.


Team of Highly Trained and Skilled HVAC Technicians:

Our technicians are skilled and updated on the latest

HVAC regulations for Maryland homeowners

.


Commitment to Customer Satisfaction and Quality Service: We go beyond mere service delivery; we aim to ensure each client is thoroughly satisfied with our work.


Local Company with Deep Understanding of Laurel, MD's Climate Control Needs: Our local presence gives us a unique understanding of the specific climate control needs of Laurel residents.


Transparent Communication and Seamless Service Experience: Our local presence gives us a unique understanding of the specific climate control needs of Laurel residents.

Choose the Best HVAC Service Provider in Laurel, MD, Today
As the top HVAC company in Laurel, MD, A-C Air Care is dedicated to ensuring your home or business enjoys optimum comfort and air quality all year round. Our HVAC technicians offer comprehensive solutions that cover heating and cooling needs, indoor air quality, emergency services, and water heater maintenance. 

Give us a call at 410-824-5422 –– with A-C Air Care, you are not just choosing an HVAC service –– you're choosing a partner dedicated to your comfort.